Psychologist and "House" for Half a Million
Jan. 24, 2023
You will do anything for your favorite dog! And if your possibilities are limited only by your own imagination, you will get a real dog extravaganza. The main thing is to love your pet with all your soul, and then you will be able to make any dog happy.
Philip Kirkorov has fine imagination. And love for dogs – the current pop king has adored them since childhood. Once upon a time, he became the first owner of a Jack Russell Terrier puppy in Russia. Philip loved Pokemon very much – perhaps because it was a gift from the singer to his then wife Alla Pugacheva. This dog gave birth to puppies, whom Kirkorov adored like a child.
But the star couple broke up, and Pokemon did not want to leave with Alla Borisovna to her estate – and stayed with his "dad". When the dog died, the singer was very sad and did not dare to get a new dog for a long time.
But Philip Bedrosovich managed to survive his loss, and other dogs appeared in his life: Chihuahua Ricky, who lived in the country, and Pomeranian Harry, who often accompanied the singer in his visits.
A new page in the history of the pop king's love for dogs is Lorenzo, a charming Welsh Corgi, who became a birthday gift for Philip's little daughter Alla-Victoria.
Kirkorov is sure that a live pet is a much better gift than an expensive gadget, fashionable clothes or something like that. It seems that children share the father's opinion.
Alla-Victoria and Martin have recently received other puppies as a gift, this time Dalmatians. In the family, the dogs were named Oliver and Archie and surrounded with amazing care.
So, Philip hired a real zoo psychologist for the spotted charmers to correct the pets' behavior. Oliver and Archie live in a separate aviary with underfloor heating and lighting – it's a real house, and how much do you think the pop king spent for this? Don't even try to guess: half a million rubles! Elite housing .... The singer's friends claim that he takes care of his dogs "like their own mother." He is happy to appear with them in public and even picks up clothes to match the color of his pets.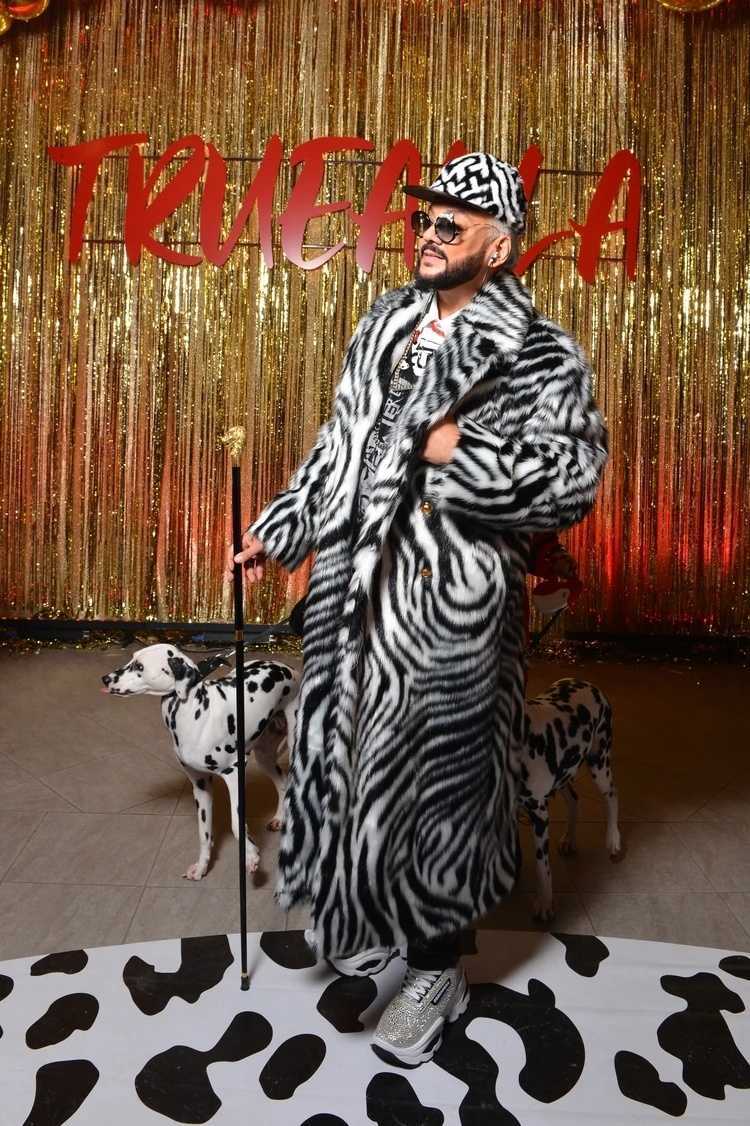 Today, four dogs live in Kirkorov's house. And he already dreams of a fifth one – a Russian toy terrier, like those of Yana Rudkovskaya and Yevgeny Plushenko. We will tell you about this star family of animal lovers next time.