Better be Born Lucky Than Rich
Jan. 24, 2023
Too big head, a congenital deformity of the skull, not a single tooth and a tongue that does not hold in the mouth and constantly hangs out – Murray the dog born in Puerto Rico probably looks so-so, and bears the "title" of the ugliest dog in the world.
We, however, do not know who awarded the dog such a title, as he seems very cute.
Murray's childhood turned out to be dramatic: the puppy of the Weimaraner breed not only born with special physical characteristics, he also fell ill with distemper being a baby. It was almost a one hundred percent verdict, and the owners took the dog to the so–called "dead dog beach" - this is the place where sick animals are taken by their unkind people who do not want to bother with treatment, possible euthanasia and other troubles.
That's where the volunteers found Murray, and here begins the white streak of his dog life. A thin, barely breathing puppy dying from dehydration was taken to a veterinary clinic, and – oh, a miracle! – the dog survived. And then there was a shelter from which every dog dreams of getting into a family. Murray didn't have a chance, frankly speaking, and yet he turned out to be exactly the creature that fully justifies the saying "Better be Born Lucky Than Rich"!
Miracles do not happen alone. Murray found his Man after all! This was Galant Mackenzie from Massachusetts. She came to the shelter to look for a third dog, and... was captivated by Murray's unusual appearance. "None of the neighbors will definitely have such a dog!", Galant thought and took the long-suffering dog home.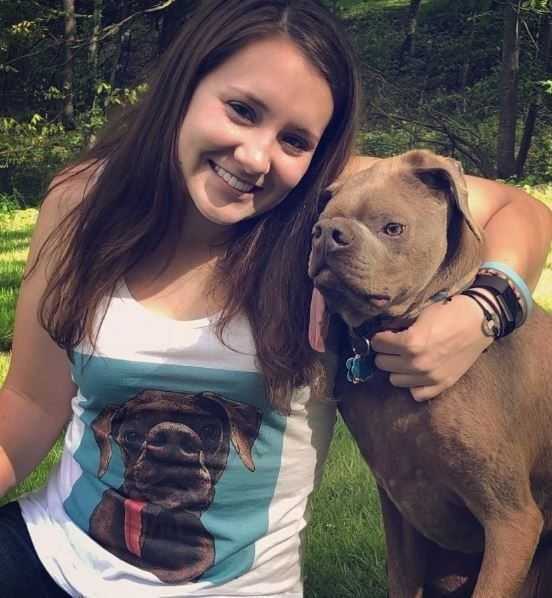 Once in the family, the dog finally showed his real character! In the shelter, he was unfriendly and sullen, but at home he behaves cheerfully and actively. That's what it means to be surrounded by kind people and other animals… And let Murray's appearance be far from the canons of canine beauty, he was born lucky!